Photo: 'Polygonia c album egg' by Gilles San Martin
Nordic Biomimicry was launched by the Stockholm team in 2020. However, through establishing the core hub, we collaborate and include our Nordic companions in Denmark, Norway, Finland and soon in Iceland. And also all the multi-species that we come to be inspired by and hope to bring to you.
---
The core team in Stockholm consists of Louise Hård af Segerstad, Fredrik Moberg and Anna Maria Orrù. We bring with us a network ranging from practitioners within biomimicry to researchers on biodiversity more broadly.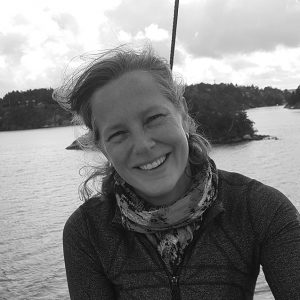 Louise Hård af Segerstad has worked with Nature Based Solutions with architects and other consultants. She divides her time between Albaeco and Stockholm Resilience Centre. Albaeco (est. 2000) – have been working with biomimicry as science communicators, ecologists and systems thinkers since 2008. As experts on the social-ecological research field, they cover ecosystem services, resilience, planetary boundaries and transformation, and they co-founded the Stockholm Resilience Centre at Stockholm University. They have worked on several projects around urban sustainability, urban ecosystem services (e.g. C/O City project), urban food production and biomimicry.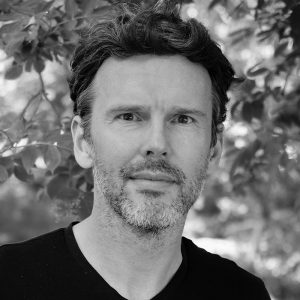 Dr. Fredrik Moberg is author of a popular science book on Biomimicry called 'Den uppfinningsrika planeten – Biomimikry och naturens lösningar på vår tids utmaningar' (2021). He holds a PhD in systems ecology and is co-founder and co-director of Albaeco, an independent organisation communicating the latest in sustainability science. He is also a senior communications advisor and researcher at Stockholm Resilience Centre, Stockholm University. As an advisor in the fields of sustainable innovation and sustainable business strategies; member of the strategic council of RE:Source (Sweden's leading research and innovation investment within the resource and waste area); and member of the Adjudication Committee for the Nordic Council Nature and Environment Prize.
Dr. Anna Maria Orrù has been an educator, professional, researcher and enthusiast in the field of biomimicry since 2003. She has worked within architecture both in practice & research in London with Grimshaw, Exploration Architecture and at Arups. In 2010, she moved to Sweden and since has been teaching and driving biomimicry education in various Swedish departments of Architecture and Design, including institutes such as KTH, Chalmers and Konstfack. Her PhD 'Wild Poethics' furthered the topic of nature-inspired design using artistic and embodied methodologies. Currently, she holds a Senior Lecturer position at Konstfack University of Arts, craft and Design where she is responsible for the Nature-inspired and sustainability modules. She is co-author on the study for the Nordic Council of Ministers and co-founder/director of Nordic Biomimicry. In her spare time, she is a beekeeper, an explorative orange wine-maker, and takes care of an olive grove in her continued efforts to co-habit and collaborate with nature.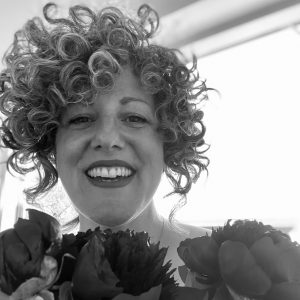 Suzana Barbosa has a Masters in Strategic Design and Entrepreneurship and has worked with SDG´s & impact based startups for the last 4 years and creative entrepreneurship for 20 years. She co-founded the Biomimicry Hub Denmark to engage companies with nature's genius. She has her own company called REWILD, working with early stage nature-inspired startups that combine personal development models right from the beginning of the program. Suzana is certified in a modality that transforms subconscious programming and believes this to be a major factor in success for startups. She has a knack for design workshops and co-creating with multi-disciplinary teams.
Sarah Gregersen has worked with Nature Based Solutions in business and organisation on a global level. Since, 2006 she has worked with living systems with a strong use of biomimicry. She graduated with a MA in ethical leadership in 2009 with focus on sustainability. She has been a visiting lecturer in several institutions. She has worked in the UN and for the last 4 years have been learning designer at Stockholm Resilience Centre at Stockholm University. She uses living systems and innovation-based entrepreneurship on planet-positive opportunities using biomimicry. Sarah has worked with multinational organisations like IKEA, ICRC, Airbus, Chanel, Amcor and Ricola. Sarah lives in Copenhagen but works globally. Sarah has a strong collaboration with the Sweden team and often works with them.
Torben Anker Lenau is a mechanical engineer, academic researcher, entrepreneur and university teacher. He has a profound interest in nature and in engineering and in the way the two can meet. He has many years of experience from academia and industry within design & innovation, product development, materials & manufacturing, eco-design and bio-inspired design. He has been active in several projects on bio-inspired design including bio-photonic structured solar cells and mosquito inspired medical polymer needles. He has also developed the biocard method for biologically inspired design and teaches a master course on bio-inspired design where 60+ students each year are trained in searching for biological analogies to specific functional problems and in acquiring sufficient knowledge of the biological equivalents.
Lars Pødenphant Kiær is a plant biologist focusing on ecology and evolution. He holds a PhD in crop ecology and biostatistics and has specialized his research on the transfer of ecological principles to plant production systems. For more than 10 years, Lars has taught graduates and undergraduates at University of Copenhagen incl. a course on biomimicry and nature-based innovation. Lars is co-founder of Biomimicry Hub Denmark and gives public talks on biomimicry and nature-inspired design. Email: info@art-e-fact.dk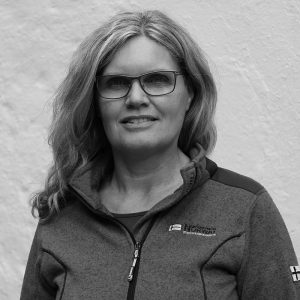 Pernille Lethenborg With a background as agronomist, plant breeder and Biomimicry specialist from Biomimicry 3.8, Pernille has been researching her absolute passion for Nature´s R&D for nearly a decade now.  She is co-founder of Biomimicry Hub DK with a special interest in collaborating with professionals and companies to develop cutting edge products, processes and systems inspired by nature. She has travelled the world together with other biomimetics to explore nature in different ecosystems and to really understand how nature works. She is therefore part of a global network of experienced biomimetics. She also has a solid training in Sustainable Leadership grounded in a profound understanding of human nature – an understanding that has proven invaluable when implementing innovative solutions in various organizations. Pernille is living immersed in biodiverse nature on a small farm and has participated in biodiversity and forest planting projects.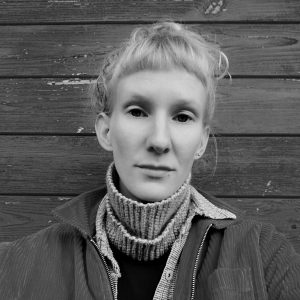 Nina Havermans is a designer (BA, DesignAcademy Eindhoven, NL) that takes a material perspective to ecology, through in particular waste-to-resource projects and biomaterial research. Since 2012, Nina worked for various architecture & design firms when she co-founded BiomimicryNorway in 2015 to pursue a collective effort towards sustainability and regeneration projects that cross traditional disciplinary boundaries. She is a visiting lecturer for workshops and courses in biodesign and biomimicry. In her current studies (MA) at the Oslo National Academy of the Arts she is establishing the IXMC Institute for Experimental Material Ecology.
Michel Wolfstirn is a mechanical engineer, sustainability consultant and entrepreneur. After having worked for 8 years in the oil industry he decided to try and balance his karma by co-founding BiomimicryNorway in 2015. Since then he has been offering consulting services within sustainable design and circular business modelling. He is a visiting lecturer in several norwegian universities and has held workshops internationally. He has contributed building Norway's first farm growing mushrooms on coffee grounds and is now co-founding SquareRoot, a platform making it easier to create resilient urban green spaces.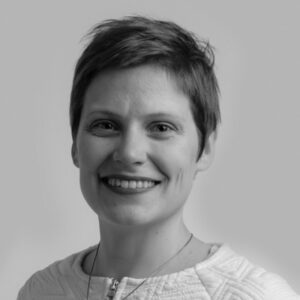 Lilli Linkola is an industrial ecologist (MSc, Universities of Leiden and Delft) working currently as a circular economy consultant. Since 2008 Lilli has been studying and developing solutions that are good for the biosphere and socially sound. Lilli believes that nature provides the best available model for us, the humankind, in our common mission to transition our societies into a carbon neutral circular economy.  Lilli is focused on leveraging biomimicry in systems level – in systems design.  https://www.linkedin.com/in/lillilinkola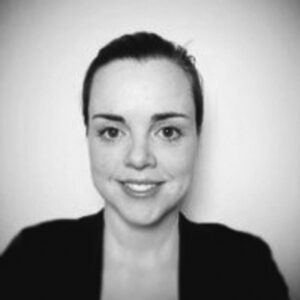 Hildur ísdal Thorgerirsdóttir  is an architect with a strong interest in biomimicry. She graduated from KTH in Stockholm in 2013 with focus on sustainability. At KTH she attended a mind-blowing course "Biomimicry in architecture" held by Anna Maria Orrú. After having worked 7 years as an architect in Stockholm, mostly with educational buildings, she is now reaching for a deeper natural connection to her work and is active in the hub for Nordic Biomimicry. She wants to keep learning more about nature´s codes, as well as being a connecting bridge to Iceland for education and collaboration involving biomimicry.